Transform Your WordPress Site with Stunning Design and Powerful Functionality
We offer top-notch WordPress solutions that can transform your website into a professional and powerful online presence.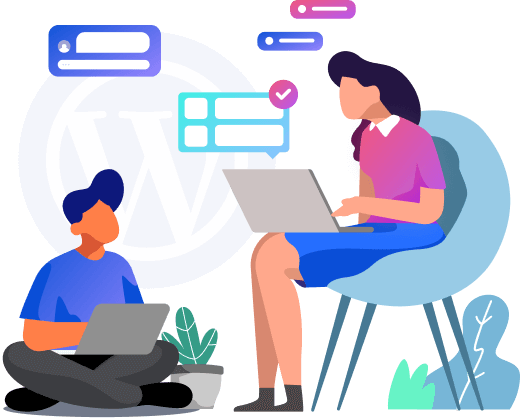 Our Top Products
Take your website to the next level with cutting-edge WordPress solutions,
designed to enhance your online presence.
Jewel Theme Specialities
More Than Appearance and Functionality – That's Why Over 100k Users Choose
Jewel Theme for Their Website Needs

Quick and Easy Setup
Our themes and plugins provide practical functionality with a streamlined setup process, providing a seamless user experience.

Money-Back Guarantee
Your satisfaction is our priority, which is why we offer a no-questions-asked, 30-day money-back guarantee for our products.

Impenetrable Security
Our products are designed with your security in mind, ensuring a worry-free experience and providing peace of mind.
Routine Updates
Our products are regularly updated to ensure compatibility with the latest WordPress version, providing secure and reliable functionality.

Timely Support
Our support team is available round the clock to assist with basic troubleshooting to more complex issues.

Standard Coding
Standard coding ensures that our products are optimized for maximum performance, speed, and reliability, enhancing user experience.
Testimonials
What Customers Say About Us
I installed Master Blocks because I needed a way to get subtitles working, without using the standard title blocks. After some time searching for a plugin that could do the work and would not fail with Gutenberg, I came over Master Blocks, and it looked "good enough" to do the job.
FAQ
Frequently Asked Questions
What happens when my license expires?
For themes, even if your license expires, you can still use the theme without any issues. However, you will no longer receive automatic theme updates or have access to our dedicated customer support. Additionally, you may lose access to your theme downloads, so it's important to make sure you have downloaded the latest version before your license expires.

For plugins, if your license expires, you won't be able to access the premium features of the plugin. However, you can still use the free features of the plugin without any restrictions. If you want to continue using the premium features, you'll need to renew your license.
Can I get a refund if I'm unsatisfied with my Jewel Theme purchase?
Yes, Jewel Theme offers a 30-day money-back guarantee for all of our products. If you're unsatisfied with your purchase for any reason, you can request a refund within 30 days of your purchase date. Simply contact our customer support team and let us know that you'd like a refund.
Does Jewel Theme offer customer support for its products?
Jewel Theme offers top-notch customer support for all of its products. If use use our free products, you will get customer support from the WordPress forum only. On the other hand, if you use our premium products, you will get dedicated customer support from our website. 
What payment options does Jewel Theme accept?
Jewel Theme accepts a range of payment options to make it as easy as possible for you to purchase our products. We accept major credit cards, including Visa, MasterCard, American Express, and Discover, as well as PayPal. We use a secure payment gateway to process all transactions, ensuring your information is protected.
Can I use a Jewel Theme product in multiple languages?
Yes, you can use Jewel Theme products in multiple languages. Our products are designed to be translation-ready, meaning that you can easily translate the theme or plugin into any language you want. 
What level of coding knowledge is required to use Jewel Theme products?
You don't need any coding knowledge to use Jewel Theme products. Our WordPress themes and plugins are designed to be user-friendly and intuitive, allowing you to easily customize and manage your website without needing coding skills.

Our products come with a range of options and settings that you can configure using simple point-and-click interfaces. Additionally, we provide detailed documentation and support to help you get started and make the most of our products.

You're gonna love WP Adminify
Increase your site's efficiency by powering up your WordPress Dashboard in a few easy clicks!
Loading...
Loading...