If you love experimenting with your WordPress website codes, or quite often update your website theme, then you may encounter some unexpected error(s).
This post is based on 5 Common WordPress Theme Errors you must need to solve. In case, you stumble across an error, then there is nothing to fret about since most of the errors are solvable.
Through this post, I would like to bring to your attention some of the most common troubleshooting errors found within a WordPress theme, and how they can be resolved.
If you don't like to read you can watch the following video. I have explained everything live in this video.
Homepage Does Not Look Like Your Theme Demo
One of the most commonly found errors is that your WordPress theme's homepage after getting activated might not match the demo.
Solution: There are two easy-to-follow ways that can help resolve such an issue, such as:
Oftentimes, theme developers tend to select custom page templates as the main page layout for their theme instead of using the homepage layout. And so, it is advised that you must read the selected theme's documentation carefully, and see whether it contains a homepage template or not. If you're able to find such a template, then using that template create a page. Next, from your website admin dashboard screen, navigate to Settings → Reading. Once you've opened up the Readings screen, choose the template to be your static page option.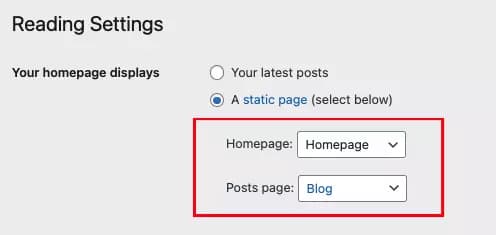 Another reason that might make your homepage appear to be different compared to the demo could be due to incorrect reading settings. For example, even though if your theme doesn't require to use a template for the main page layout, you might have accidentally set the theme to "use a static homepage". To resolve this issue, you'll need to make a few tweaks to the reading settings of your theme. To do so, go to Settings → Reading, and from your 'Readings Settings' page check the "Your latest posts" option corresponding to the Front page displays tab:
The Changes You Have Made Are Not Visible in the Browser
Did you make a few changes to your website theme and can't see those changes in your browser? Whenever you'll make any changes to your site and the browser considers those changes to be insignificant, it will load the already stored data from your cache. This is why you won't be able to see the changes that you just made to the theme.
Solution: One of the easiest ways to deal with such an issue is to clear your browser cache. As you may know, browser stores information on the visited sites. Doing so, helps load website pages quickly, since the browser reloads the stored information instead of having to download the information again.
At times when activating a WordPress theme, you might get an error message at the bottom of your themes page with a message that says that the theme is broken since the "stylesheet is missing".
Solution: There are two different ways to fix the broken stylesheet, clear your browser cache, or reload the browser link.
You can resolve the missing stylesheet issue by taking a good look at your theme folder saved on your desktop system. You will find all your files, including the missing stylesheet. If not, then you will most likely find your theme in any sub-directory.
If you choose to install a pre-built WordPress theme, then chances is that the default permalink or URL) structure of the theme is not SEO-friendly. But, in order to get higher rank in search engines, it is very important that the URL structure is SEO optimized.
Solution: If you don't find URL links of your selected theme search engine friendly, then it is recommended that you should consider changing the default permalinks. To do so, open up your website admin panel, move to Settings → Permalinks, and pick any one of the options available in the Permalink Option Page. It would be better if you'll choose the "Custom Structure" option. And at last, enter any URL structure in that option that looks something like:
Nothing is Visible on the Menu Bar
If you are an experienced WordPress user, then you might won't encounter such a problem. However, a novice might get confused on seeing a blank menu bar after the theme installation process.
Solution: In order to deal with this problem, log into your site's admin panel and navigate to Appearance → Menu, and set your menu. Don't forget to set menu location if necessary.
Note: Remember to keep a back up of your site, before troubleshooting the errors or problems found in your theme.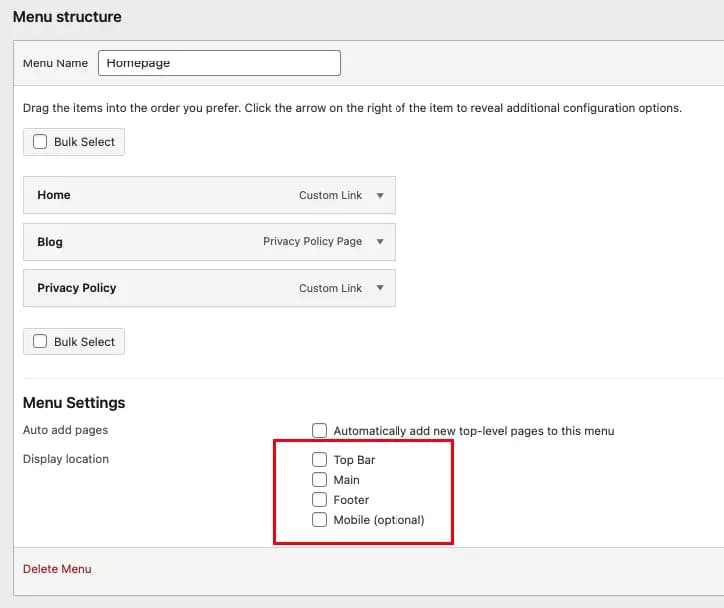 Let's Wrap Up!
No doubt, WordPress is easy to use CMS but when installing a WordPress theme, you may find errors can make you panic. The post will help you know about some of the most common errors that you must troubleshoot in your WordPress theme. That's enough for today.