Master Blocks Pricing
Get Started Now
Over 10,000+ Customers Love Master Blocks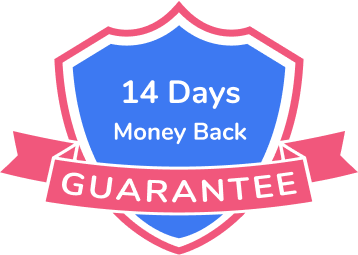 Money Back Guarantee
Without Asking any Questions
We offer a hassle-free Money Back Guarantee within 14 days. Your satisfaction is our top priority, and we stand behind our products and services.
FAQ
Frequently Asked Questions
Who can benefit from using Master block?
Master block is an invaluable tool for anyone who loves Gutenberg and wants to create stunning pages and posts. It is a comprehensive collection of unique and innovative blocks that make it easy to build visually appealing content on your website.

What are the prerequisites for using Master block?
 To get started with Master block, you only need the latest version of WordPress and nothing else. 
Is it possible to use Master block with another page builder?
Master block requires the most recent version of WordPress to function properly. It doesn't support any page builder, Master Blocks can be used only in Gutenberg Editor.
Is it possible that using Master block could slow down my website's performance?
 No, Master block has been designed with simplicity and speed in mind. Its modular structure and clean code ensure that it remains lightweight and efficient, meaning that it will not negatively impact your website's performance.
Where can I get support?
Master block provides top-notch support for its customers. It has a dedicated support team who are always ready to solve your problem. If you face any issues regarding Master block, you can reach out to the Master block support team through the support page on your account.
Can I upgrade my plan?
Yes, you can upgrade your Master block plan to a higher one anytime. You will need to pay the difference amount to upgrade the plan to a higher one. To upgrade your plan, you can reach out to our support team. Our support team will assist you in this case. 
Is Master block free?
Master block is a premium page builder plugin. However, it has a free version. You can enjoy the free version without paying a penny. Later if you wish, you can upgrade to the premium version.
 Can Master block blocks be easily translated into other languages?
Master block blocks are translation ready. Therefore, you can use this plugin in any language you want. 
Is Master block compatible with RTL languages?
Master block is RTL ready. Hence, you can use this plugin with RTL languages.
Is it necessary to have coding knowledge to use Master block?
Master block is a simple and easy-to-use page builder that allows you to create stunning designs with just a few clicks easily. No coding skills are necessary - simply drag and drop elements to create your desired design.
What are Blocks?
WordPress 5.0/Gutenberg has introduced a new feature called blocks, similar to shortcodes. They are the building blocks for your content, allowing you to add elements such as buttons, videos, and cards to your pages. With Master block, you have access to a wide range of blocks that can help you create professional landing pages with ease.
Are Master block blocks responsive on smaller devices?
Master block blocks are designed to provide optimal viewing experiences on any device. Whether you're accessing them on a large desktop screen or a small smartphone screen, you can expect seamless functionality and visual appeal. Our blocks are built to adapt to different screen sizes and browser types, ensuring that your content is accessible and engaging for all of your website visitors.
How can I identify if any of the plugins on my website are causing conflicts with Master block?
Deactivate all plugins on your website except Master block. Then check out if any conflict is still occurring or not. If you encounter conflicts, then contact our support team.
Do Master block offer any pre-designed templates or layouts?
Master block comes with a library of pre-designed templates. You can use these templates to build your website with a few clicks. Prebuilt templates help to build websites quickly. 
Can I use Master block to add custom CSS to my pages?
 Master block allows you to add custom CSS to any page. You can use Master block custom CSS feature to make your site more beautiful.
What if I don't renew my Master block license?
 Before your license expiration date, you will receive a notification email reminding you to renew. If you do not renew your license, it will become inactive, and you will no longer receive updates or have access to premium support. However, the blocks you have already added to your website will not be affected and will remain intact.
Loading...
Loading...